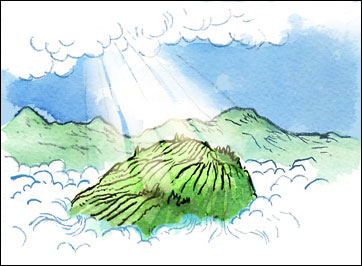 The Santa Lucia Highlands ascend to stand shoulder-to-shoulder with the top names in Pinot.
''...dozens of vineyards have popped up in the 'Highlands' to test out the new clones and trellising systems to see if Pinot can be Santa Lucia Highlands' No. 1 calling card. It seems to be.''
by Dan Berger
May 2, 2006
---
As
Pinot Noir
gains a toehold in the New World, the growing sameness of many New World wines seems to infect the vast majority.