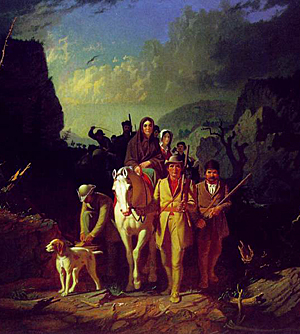 The Kentucky Wine Industry
Soars Once Again
For a state primarily known for its excellent Bourbon whiskey Kentucky has seen a burgeoning wine business. Here's an APPELLATION AMERICA backgrounder on an up and coming wine state.
by Tricia Houston
August 30, 2007
---
It's
a little known fact that the nation's first commercial vineyard was planted in Nicholasville, Kentucky in 1798 by Jean Jacques Dufour, winemaker for the Marquis de LaFayette. By 1860, Kentucky was the nation's third largest in the production of wine. Prohibition put an abrupt halt to the State's winemaking as grapevines were literally ripped from the ground.