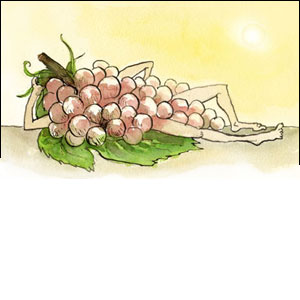 Rougeon
My varietal character is still ripening. Please check back later.

Appellations Growing Rougeon Grapes
Appellations producing the most Rougeon wines:
Seibel 5898) Grown in New York State's Finger Lakes region, this French hybrid is valued for its deep red color, but disliked for its inconsistent yields. Rougeon wine can be used to intensify the color of wines made from American labruscana grapes, such as Catawba. It is also a useful ingredient in some blends of Port. Its hardy vine generally ripens in early October and is somewhat vulnerable to Bunch rot.