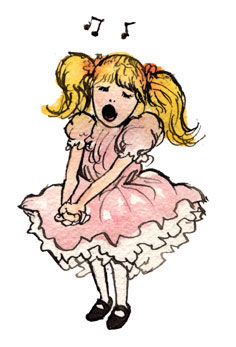 Symphony
Young One, you sing beautifully harmonious tunes on the Central Valley stage and as far away as Hawaii. You're almost angelic, and if it weren't for just a hint of the "tart" you might even come across as being too sweet. Your parents, Grenache Gris and Muscat of Alexandria, must be very proud of your accomplishments at such a young age. You are so lovely and attractive, and with the flowery lyrics of your music you are destined to become an 'Obsession' with many fans.

Appellations Growing Symphony Grapes
Appellations producing the most Symphony wines:
Symphony

This crossing of Muscat of Alexandria and Grenache Gris, was created by Dr. Harold Olmo at UC Davis in 1948. As is the case with most of Dr. Olmo's crossings, this white wine producing grape varietal was originally developed to be utilized in hot growing conditions of California's Central Valley.

Today, the variety's acreage is rather limited in California (just 612 total acres in 2003) with perhaps the most significant plantings being those of Ironstone Vineyards in the Lodi and Sierra Foothills AVAs. It is somewhat surprising that Symphony has not found more widespread popularity given the commercial success Ironstone has had with the grape in the form of their seductively aromatic wine known as "Obsession"; a wine with a pronounced Muscat-like bouquet and palate that deftly balances sweetness and acidity. Still, this impressive aromatic grape has found a few other followers in the state, such as Yorkville Highlands' Maple Creek winery who fashions both off-dry and full fledged late harvest sweet wines from it. Fittingly, Symphony has also found a home in the vineyards of Hawaii's Volcano Winery, where its naturally floral perfume is the perfect complement to the state's tropical flowers.