Woodriver Cellars: winery information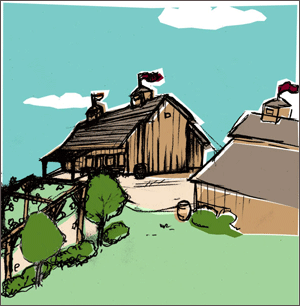 Winemaker: Vernon W. Kindred
Micro MBA certificate, Boise State University, 1997.
Advanced working knowledge of business computer systems.
30 Years as a home winemaker, brewer & wine industry consultant.
First "Methode Traditionelle" champagne to market in Idaho 1983.
Owned and operated small brew-your-own (BYO) brewery.
Fortified wine formula consultant.
Assistant winemaker, The Winery at Eagle Knoll, Eagle, Idaho 2004.
Project management assistant for winery expansion.
Site safety coordinator.
Wine testing & analysis technician.
Cellar master.
Winery systems equipment specialist.
Winery tour host.
Wine blending technician.
Currently enrolled Winemakers Certification course (VEN124) at University of California, Davis. Completion in 2008.
Annual Production: 7,000 cases
Estate Vineyard Acreage
14 acres currently under development.
Grape Varieties Planted