The Borden Ranch appellation, located in east central Lodi, has 70,000 acres of which 12,000 are under vine. This AVA is the most topographically diverse of any Lodi appellation with a low of 73 feet in the west and a high of 520 feet near the Sierra Nevada. Another defining feature is the well-drained, stone laden, stream deposit soils of Laguna and Dry Creek, two streams which flow from the Sierra Foothills eastward to the San Joaquin Valley, marking the northern and southern boundaries of the appellation respectively. Borden Ranch is largely comprised of the expansive vineyards of Woodbridge by Robert Mondavi, Sutter Home and Delicato.


~ David Chandler, Lodi Regional Correspondent

HR9 Supports (CA) Historic Vineyard Society
By
Roger King
May 9, 2013
A noble effort to identify and preserve California'a very oldest vineyards has been celebrated with the passage of HR9 by the California legislature early in the 2013 session. Driven by the Historic Vineyard Society, this effort is just taking wings.  [>] continue

Tannat, Vibrant Across the America's
By
Barbara Trigg
May 6, 2013

Welcome Middleburg Virginia AVA
By
Roger King
January 4, 2013

Humboldt County: Is Too Much Terroir Possible?
By
Clark Smith
October 14, 2012

Historic Buena Vista Winery Restored
By
Barbara Trigg
September 18, 2012

Three Days in Humboldt County and Willow Creek
By
Barbara Trigg
August 22, 2012

Seka Hills Stands Tall in Capay Valley
By
Roger King
August 14, 2012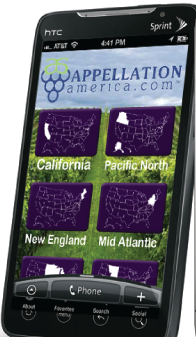 Appellation America Launches New App
By
Roger King
August 2, 2012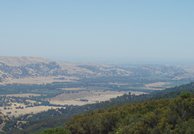 California's Capay Valley, An Undiscovered Gem
By
Roger King
July 20, 2012