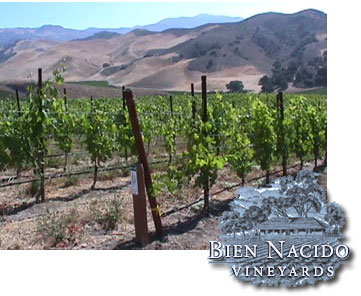 My, has the Bien Nacido Vineyard come a long way in three decades.
Tepusquet [Bien Nacido Vineyard] soon was seen as a resource from which to offer not only a Chardonnay of true style and nuance (some said the wines approached a Burgundian lilt), but also a cool enough climate to wrest from it distinctive Pinot Noir and Syrah.
by Dan Berger
April 3, 2007
---
The idea was economically sound: plant a vineyard that would basically cost very little because the tax incentives to do so were worth it. The idea appealed mainly to large corporations seeking a tax shelter.