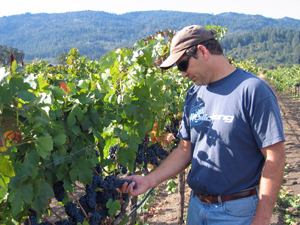 St. Helena ~ Napa Valley (AVA)
August Briggs: It's both the winemaker and the vineyard
A good colleague, Jim Laube, posited in his Wine Spectator column recently:, "So what is it? The vineyard or the winemaker?" His contention is that in the U.S., it's the latter that is in the forefront, and he may be right. But, as is the case with August Joe Briggs, it's possible that it's both.
by Alan Goldfarb
April 28, 2008
---

he
46-year-old Briggs first garnered a reputation of sorts as a "Pinotphile" when he made
Pinot Noir
for Alpine Vineyards in Oregon and at La Crema in Sonoma County, before making his own wines in 1995. Now, with his eponymous property –
August Briggs Wines
, just south of Calistoga on the Silverado Trail in the
Napa Valley
- Briggs' raison d'être is making single-vineyard and appellation wines.
"When someone said,
'there's a vineyard I should try'
, I did," has become his mantra. And, "It would behoove our customers to know about our single-vineyard wines," is his mission.
Thus, Briggs makes eight different varietals from grapes that have come from about 20 separate vineyards and regions from Calistoga, Diamond Mountain,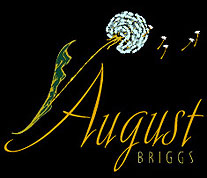 Spring Mountain, Yountville, Atlas Peak, Oak Knoll, Carneros, and Green Valley in the Napa Valley; as well as the Russian River, Dry Creek Valley of Sonoma; and Lake County.
In most cases he doesn't blend the fruit across vineyards and he vints his wines in the same manner, in order to show the differences of the soils and terroir of each. Within varieties, he insists, "I won't jeopardize the vineyard." Doing so, "ties you to the land. I like to taste the vineyard," he says. "They will be different" and "(The wines) will not be homogenized."
At the small Calistoga facility, Briggs makes about 7,000 cases annually, which doesn't include the 1,000 cases he produces for race-car driver Jeff Gordon. The wines under his label are:
Chardonnay
(Leveroni Vineyard-Carneros),
Pinot Noir
(Green Island-Napa, Sinskey-Carneros, Cummins/Hedin-Dry Creek, Pleasant Hill-Sonoma Coast),
Pinot Meunier
(Frediani-Calistoga).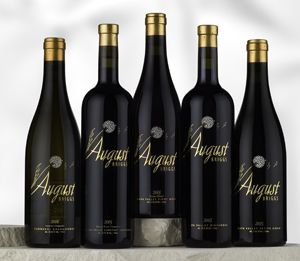 And
Zinfandel
(Luvisi/Frediani-Calistoga),
Charbono
(Frediani),
Petite Sirah
(Frediani, Black Rock-Red Hills, Lake),
Syrah
(Page-Nord, Oak Knoll), and
Cabernet Sauvignon
(Monte Rosso-Sonoma Valley, Two Moon-Dry Creek, Corbett-Spring Mountain, Stagecoach-Atlas Peak). They sell for $35-$55.
So, why does he search for such disparate vineyards, some of which are close in proximity to each other? "Our customer is a small niche within our price point," he says. "They don't necessarily look at
Wine Spectator
scores. They're people who want to seek out small wines they don't know.
"I get a big thrill out of the pre-harvest regime. I'm like this (gesturing with a finger and making a circle with it), tasting the 20 vineyards. I walk them and I do a lot of playing," he continues with glee. "I've worked with some of them for 10 years and there are others I try out."
And what are his criteria for placing a vineyard in his program? "It depends on the variety," he begins, citing the storied Monte Rosso, first owned by the Louis M. Martini Winery, but now under the purview of Gallo, which still sells its fruit to him from the Sonoma Valley property.
"That was one of those that I said I have to make wine from. It's the dark red earth, and the history (dating to 1880 when it was planted by Benjamin Dreyfus and Emmanuel Goldstein, who named it Mt. Pisgah Vineyard; and then bought by Martini in '38). It's mountain fruit, so there's a structure to it and I only make Cabs from mountain fruit. It's more unique than my Napa and Dry Creek (Cabs). It's softer. It's more approachable early on and I don't know if that's a negative or positive."
Indeed, the 2005 ($55) is dark and deep-flavored with layered, dense, extracted fruit. But it's not over the top and is in perfect balance. In the end, I wonder what percentage of his clientèle know or even care about single vineyards and/or appellations?
He answers succinctly, "There's over half that really do care. They'll ask, 'What part of the appellation' (does the fruit come from)?' They're getting into sub-appellations. More and more are interested. Younger, and younger, and younger (consumers) are getting interested in it.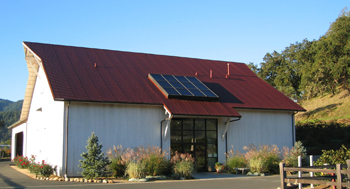 "My nephews and their friends are very knowledgeable. I have to be careful about what I say (because) they say, 'I've been to that vineyard.' Their knowledge surprises me. They keep you on your toes.
"I only see that (wines from designated regions and vineyards) will proliferate … In the next 25 years, it's going to be dramatic to see wines (of place). That's going to be the next step. … I see it happening now.
"That's the fun part for me," he concludes. "Taking people over to Luvisi's Vineyard (which is just across the road) and when people see those gnarly vines with bird's nests in the middle, they say, 'Why don't you bottle a wine from there?'"
Quite naturally, as you'd expect, he has.
---
Photos courtesy of August Briggs