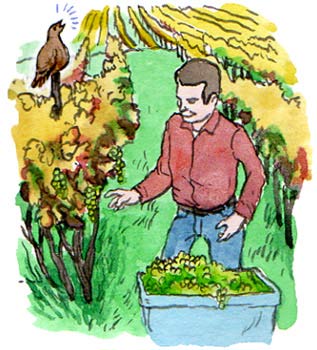 Understanding the Terroir of the Santa Cruz Mountains: An interview with Fernwood Cellars' Matt Oetinger
"With the term Santa Cruz Mountains, people have at least a vague understanding of where it is, on a global level."
by Laura Ness
November 3, 2006
---
<!>
Laura Ness (LN):
How many acres of vineyards do you have planted and what varieties? You mentioned plans for expansion. What additional varieties do you plan to add?