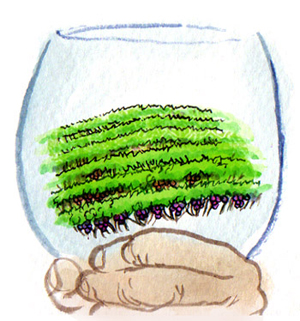 Regional Transparency - When Marketing Trumps Winemaking
In the second of his two part series, Editor-at-Large Dan Berger shows how he thinks wineries are producing wines calculated to garner select critical praise and resulting sales, all at the sacrifice of appellation distinctiveness. While Berger cites the Rutherford AVA as a vehicle for his argument, he is merely using it as an illustrative example of a practice that sadly is widespread.
by Dan Berger
September 25, 2007
---
W
hen it became clear to me that a range of
Rutherford
AVA
Cabernet Sauvignon
s from the 2004 vintage lacked much distinctiveness of regional character, I decided it was time to look at how this might have occurred.