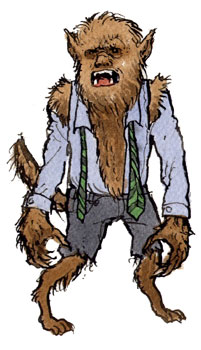 Tannat
Mr. Tannat, they say you are both beast and gentleman. At heart you are a fellow of reflection. Many a naive imbiber has unwittingly trekked to the Pyrenees seeking your wisdom. Alas, their inexperience and impetuous desire to make your acquaintance dooms them to an unforgettable lesson, rarely fatal, but often at the expense of an appendage. Your methods are well documented -- seduce them with romantic anecdotes, then attack with unbridled aggression. You assault your prey with powerful teeth and unrelenting grip. Your prize is their tongue. For your victims, it is a lesson learned in the morning mirror.

Appellations Growing Tannat Grapes
Appellations producing the most Tannat wines:
Tannat (aka. Harriague)

Tannat is a highly tannic, black-berried grape grown in the foothills of the Pyrenees mountains, in the southwest corner of France. A minimum of 40% of this grape is used in the blend to make Madiran, a perfumed full-bodied red wine with a meaty texture combined with aggressive, powerful tannins in youth. Although its plantings in France have been declining, Tannat is widely grown in Uruguay, where it is also called 'Harriague', and is employed to make a well-liked varietal wine. Likely Basque in origin, small amounts of this variety are also grown in Argentina. Tannat is also being explored in North America, with limited plantings in Napa Valley and in Virginia where the vine has proven successful in experimental trials.