Kunde Estate Winery: winery information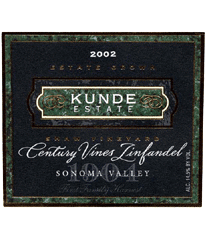 Winemaker: Tim Bell, Director of Winemaking Operations
In April of 2006, Kunde Estate Winery & Vineyards named Tim Bell Director of Winemaking Operations for the fifth-generation family-owned Sonoma Valley wine estate. Bell previously held the position of winemaker at Freemark Abbey Winery. There he directed vineyard practices and all winemaking and production operations for the esteemed Napa Valley brand. During his tenure, Freemark Abbey received critical acclaim for its Chardonnay, Viognier, Merlot and Cabernet Sauvignon, all of which are prominently featured in the Kunde Estate wine portfolio.

"Kunde Estate's facilities and vineyards are a winemaker's dream," said Bell. "Access to 700 acres and 18 varietals of sustainably grown wine grapes for your winemaking repertoire is an incredible position to be in. The Kunde family has spent more than a century thoughtfully planting vineyards and developing winemaking facilities and barrel aging caves that are second none."

Bell, who graduated with honors from U.C. Davis in 1994, holds a Bachelor of Science in Fermentation Science with an emphasis in Enology. He took over winemaking duties from David Noyes, who recently left Kunde Estate to pursue his own eponymous wine brand.

Bell resides in Napa with his wife and two children.
Estate Vineyard Acreage
First planted in 1879 by viticultural pioneers James Shaw and Captain John Drummond, with imported cuttings from Chateaux Margaux and Lafite Rothschild, our estate is comprised of 2,000 contiguous acres in the heart of the Sonoma Valley. 800 acres are planted to more than twenty different varieties of wine grapes. Our main ranches, Wildwood and Kinneybrook, stretch for two miles along scenic Sonoma Highway and extend 1,400 feet up from the valley floor, across the rolling hills, and into the Mayacamas Mountain range.

Featuring seven different microclimates within the vineyards, the estate consists of three distinct elevation ranges: valley floor, hillside and mountainside. These distinct elevations contain a mix of soil depths and types as well as sun exposures. Mountain and hillside vineyards are mainly dry farmed, and specific trellising and ground cover crops are utilized to enhance fruit characteristics. The soil base, known as "Red Hill" series, is volcanic red ash produced from lava flows that occurred more than five million years ago.

The valley floor soils consist of shallow gravely loams and "Red Hill" clay. Evening coastal fog and wind protection make these vineyards the coolest on the estate. The hillside vineyards are mainly "Red Hill" soils and influenced by fog and wind. And our mountainside vineyards are terraced with very shallow "Red Hill" soils. They lie above the fog and are prone to afternoon winds, making these vineyards the warmest climate on the estate.

Within these two ranches are several vineyard designations, each planted to a carefully selected varietal to enhance the unique flavor portrait produced by the terroir, the vines, and the distinct climate: Kinneybrook Chardonnay, Shaw Century Vines Zinfandel, C.S. Ridge Chardonnay, Wildwood Chardonnay, Drummond Cabernet Sauvignon, and Magnolia Lane Sauvignon Blanc. Our winemaking team has also crafted several distinctive wines produced exclusively for our Cave Club members that note specific vineyard block designations.

We are stewards of the land, and we utilize all these diverse elements and influences of nature on the estate. In harmony with a host of sustainable agricultural practices, we bring the finest fruit into the winery, a philosophical approach to winegrowing that ensures that our family's estate will retain its viability for generations to come, while putting the best we have to offer in each bottle of wine.
Grape Varieties Planted