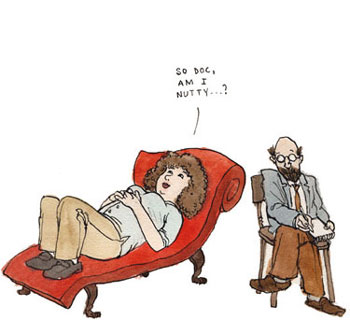 Semillon
Thank goodness for you, Semillon, for your charitable work has not gone unnoticed in the world. As the spokeswoman for "Grapes Living with Botrytis" you have truly shown your noble colors. This is a serious affliction that can make the driest of characters intoxicated with sweet and luxurious desires. When you are not volunteering at the Centre of Botrytis Research in Sauternes, we certainly appreciate tales of your eccentric escapades 'Down Under'. Some may think you are a little nutty. It is a good thing that you are thick skinned.

Appellations Growing Semillon Grapes
Appellations producing the most Semillon wines:
Semillon

In North America, Semillon is finding a place as a varietally-labelled wine in Washington State and southern Oregon. Although in California its popularity rises and falls, it is rarely used without Sauvignon Blanc, with which it makes generic, blended white wines. This thick-skinned grape is the base -- combined with varying percentages of Sauvignon Blanc and Muscadelle -- of some of the world's most luxurious dessert wines. Most notably, the legendary wines of Sauternes and Barsac rely on this grape for weight and nutty complexity. Overripe Semillon grapes, when matched with some unique climactic conditions, have a tendency to be affected by the noble fungal disease 'Botrytis'. As a varietal in the production of dry whites, Semillon rarely makes exciting wine outside of Australia. In Australia's Hunter Valley, Semillon can produce age worthy whites, developing rich, toasty, buttery wines of impressive complexity. Throughout the wine world, Semillon and Sauvignon Blanc continue their relationship, historically nurtured in Bordeaux. Together, Semillon and Sauvignon are common blends of value-priced wines, in which Sauvignon Blanc's natural acidity is used to coax Semillon's fuller flavors to life. Curiously, Semillon is the second-most planted white variety in Chile.

Red Mountain
The Sun Shines Bright
On Klipsun Vineyard
By
Anne Sampson