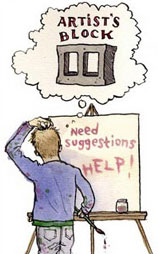 The Dundee Hills is a north-south oriented ridge of hills located 28 miles southwest of Portland and 40 miles inland from the Pacific Ocean. A number of unique climatic and topographical features distinguish the Dundee Hills from its neighboring regions. The most obvious is the distinct red soil which has made this portion of Oregon's Willamette Valley justly famous. The Dundee Hills, particularly on the eastern side, are dominated by the Jory Soil series, which is rich in iron, well drained and only moderately fertile. These are all important factors for concentration of flavor and complexity within the developing grape. And the grape in these parts is Pinot Noir.

Another important factor affecting the climate of the Dundee Hills is the region's inland position within the Willamette Valley. As wet coastal weather patterns move across Oregon from the Pacific Ocean, rain falls heavily on the Coast Range (as much as 135 inches per annum). As you move further inland, rainfall progressively lessens. In the Dundee Hills, annual rainfall ranges between only 30 and 45 inches. Because excess rainfall can dilute musts during the critical harvest period, promote fungal diseases and also minimize stress on the vine, the Dundee Hills location in the shadow of the Coast range provides the region with an important climatic advantage. The Dundee Hills AVA is also afforded protection from cool weather patterns entering the valley through the Columbia Gorge to the north by the Chehalem Mountains and it is sufficiently far from the Van Duzer corridor to feel little effect from cold Pacific currents entering from the south. Not surprisingly, the Dundee Hills is home to such established stars as Archery Summit, Argyle, Domaine Drouhin, Sokol Blosser, to name but a few.

WAWGG Banquet Explores Washington State Terrior
By
Roger King
February 2, 2014
The multiple appellations of Washington will be tasted in a unique banquet dinner at this years Washington Association of Wine Grape Growers Annual Meeting and Trade Show. Nuances of that regional diversity have been paired with the meal being prepared by Chef Dan Carr.  [>] continue

Taking Focus on Appellation
By
Clark Smith
December 9, 2013

Whitehall Lane Winery, A 20 Year Story of Vineyards
By
Roger King
July 15, 2013

Embracing Virginia's Terroir
By
Richard Leahy
June 2, 2013

Shake Ridge Ranch - Gem of the Sierra
By
Roger King
May 16, 2013

Tannat, Vibrant Across the America's
By
Barbara Trigg
May 6, 2013

Welcome Middleburg Virginia AVA
By
Roger King
January 4, 2013

Humboldt County: Is Too Much Terroir Possible?
By
Clark Smith
October 14, 2012