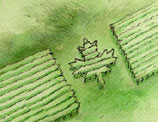 Dunnigan Hills, encompassing 89,000 acres of gently rolling hills in northwest Yolo County, has a Mediterranean style climate. These climactic conditions, combined with wonderful air-drainage, make the appellation less frost prone in early spring and favor the grapes with cooler summer days than the rest of Sacramento Valley. However, it's important to note that days are still very hot here.

Canadian-owned R. H. Phillips, the AVA's pioneering winery, has a 1,300-acre vineyard and a state of the art winemaking facility. The winery is dedicated to continuing research to preserve the quality of fruit during harvest and fermentation. All wines made at R.H. Phillips are cold fermented and many of the grapes are actually harvested at night to minimize time in the hot sun and oxidation. In addition to the very successful classic French varietals, considerable work is also being done with southern Rhone varietals, which seem to be gaining substantial recognition.

HR9 Supports (CA) Historic Vineyard Society
By
Roger King
May 9, 2013
A noble effort to identify and preserve California'a very oldest vineyards has been celebrated with the passage of HR9 by the California legislature early in the 2013 session. Driven by the Historic Vineyard Society, this effort is just taking wings.  [>] continue

Tannat, Vibrant Across the America's
By
Barbara Trigg
May 6, 2013

Welcome Middleburg Virginia AVA
By
Roger King
January 4, 2013

Humboldt County: Is Too Much Terroir Possible?
By
Clark Smith
October 14, 2012

Historic Buena Vista Winery Restored
By
Barbara Trigg
September 18, 2012

Three Days in Humboldt County and Willow Creek
By
Barbara Trigg
August 22, 2012

Seka Hills Stands Tall in Capay Valley
By
Roger King
August 14, 2012

Casey Flat Ranch of Capay Valley
By
Roger King
August 3, 2012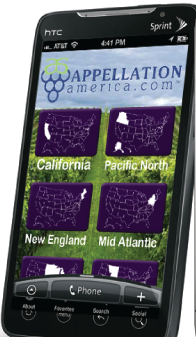 Appellation America Launches New App
By
Roger King
August 2, 2012