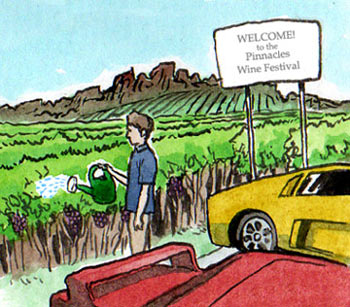 Investigating the Terroir of the Chalone AVA: An interview with Michael Michaud
"These are very distinctive wines with much in common with the wines produced in Burgundy. This is likely due to the vivid minerality captured in the wines made in the Chalone AVA."
by Laurie Daniel
November 13, 2006
---
<!>
Laurie Daniel (LD):
How is the Chalone AVA distinct from the broader Monterey AVA? Does the Chalone AVA have a defining characteristic such as climate, soil or something else?