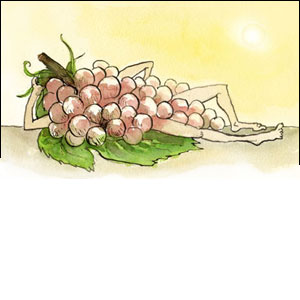 Steuben
My varietal character is still ripening. Please check back later.

Appellations Growing Steuben Grapes
Appellations producing the most Steuben wines:
Mostly grown in the Eastern and Midwestern areas of the U.S., Steuben is a blue-black-skinned grape sometimes used to make mild, grapey, blush, or white wine. Often, it's also used for juice and as a table grape. This American native labrusca, which is vigorous and hardy, resulted from a Wayne x Sheridan labrusca cross. Adapting easily to most locations, it generally ripens around the end of September.