V.vinefera viticulture appeared in Nevada in 1991 with plantings in both the North (Minden) and South (Pahrump Valley). Being an Intermountain West state, cold hardiness is always a risk, as are some of the natural soils tendency to be high in elements such as Boron. By 2001 an experimental vineyard was developed in Fallon at the Frey Ranch, where solutions to Boron were developed. Today Northwestern Nevada and Pahrump Valley in the south have been successful in supporting emerging, yet small, wine regions. Plantings of Chardonnay, Pinot Blanc, Pinot Gris, Pinot Menuire, Semillon,Gewurztraminer, Riesling, Cabernet Franc, Syrah, Merlot and Pinot Noir have shown their ability to grow and produce ripe fruit. Cabernet Sauvignon and Symphony are also doing well in the south. The future is held by the adventurous and dedicated and reflects the calculated risk taken in the better known industry of this state.

Shake Ridge Ranch - Gem of the Sierra
By
Roger King
May 16, 2013
Shake Ridge Ranch has set a standard for viticulture in Amador County and the incredible list of winemakers who now source fruit from the amazing vineyard above Sutter Creek tell it's story in every vintage and bottle produced.  [>] continue

Pahrump Valley Winery defining Southern Nevada diversity
By
Roger King
June 18, 2012
[>] see all Nevada features (1)

Tannat, Vibrant Across the America's
By
Barbara Trigg
May 6, 2013

Welcome Middleburg Virginia AVA
By
Roger King
January 4, 2013

Humboldt County: Is Too Much Terroir Possible?
By
Clark Smith
October 14, 2012

Historic Buena Vista Winery Restored
By
Barbara Trigg
September 18, 2012

Three Days in Humboldt County and Willow Creek
By
Barbara Trigg
August 22, 2012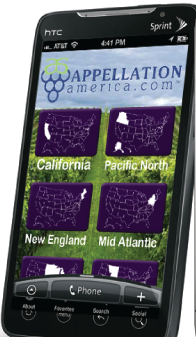 Appellation America Launches New App
By
Roger King
August 2, 2012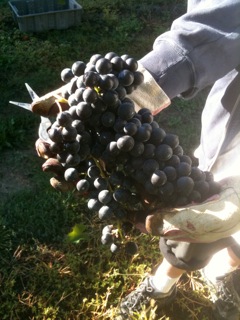 Lehigh Valley Coming of Age
By
Christopher Bates
March 5, 2012