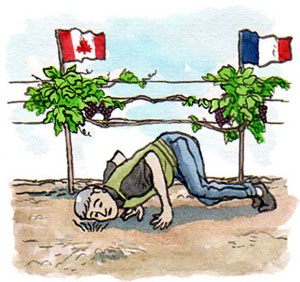 Expressing Terroir through Pinot Noir: an interview with Thomas Bachelder of Le Clos Jordanne
"I didn't come home out of dumb sense of national pride. I came because the potential flavours here excited me."
by Tony Aspler
September 26, 2006
---
<!>
Tony Aspler (TA):
What are the varieties that can be successfully grown on the Niagara Escarpment and why?