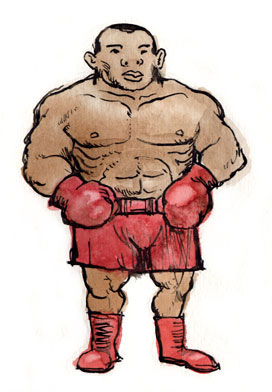 Touriga Nacional

You are the pugilist of port. The very sound of your imperious name strikes fear in the hearts of lesser grapes who find themselves thrown in the ring with you. You're the undisputed champion on the rugged canvas of the Duoro, and you have set your sights on extending your heavy-weight reign to new lands. For sure, you're no one-punch wonder. The combination of brute tannic strength and fruit-filled personality could make you a legend. All you need now is the right promoter.

Appellations Growing Touriga Nacional Grapes
Appellations producing the most Touriga Nacional wines:
Touriga Nacional Grape Details
Found in California and South Africa, this fiercest and best of the port grapes has also been successfully transplanted to Australia for fortified wine production. The vine produces grapes with small, darkly-pigmented berries. Notorious for low yields, attributes like its intense rich fruit personality make this grape a highly-regarded and sought after varietal. In addition to being important in port production, it is also increasingly significant in the rich, red table wines of Portugal's Dao and Douro valleys.