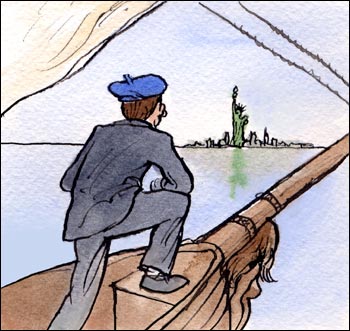 Chancellor
You have been treated unfairly in your French homeland, Monsieur Chancellor? You were the leader of a party known as the French hybrids, and comfortably resident on significant tracts of land. A leader with an unassuming voice, it seems incredulous that your party has been forbidden by French AOC law. Thank goodness, your voice has found a new home in the land of the free-grape, known as the USofA.

Appellations Growing Chancellor Grapes
Appellations producing the most Chancellor wines:
Chancellor

Grown in the cooler regions of the Midwestern, all over the eastern U.S., and in Canada, this French hybrid is highly productive, with good cold hardiness. Once the most planted hybrid in its native France, where it was used to produce quality red and rosé wines, this offspring of two Seibel parents has virtually disappeared from its homeland. Its major disadvantage is its extreme susceptibility to both Downy Mildew and Powdery Mildew. In North America, Chancellor produces fairly unassuming, fruity red wines and blends well with other hybrids.