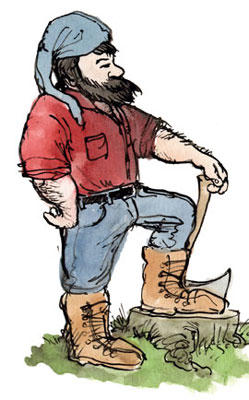 Baco Noir

Abandoned by the French, you seem
to have found a home in some chilly
vineyards. Tannic muscle is your
strength. A lumberjack of vines, you
are woodsy and full framed. Your
hardworking nature is praiseworthy
and your ability to withstand the cold
is a godsend for producers in Canada
and in northern U.S. states.

Appellations Growing Baco Noir Grapes
Appellations producing the most Baco Noir wines: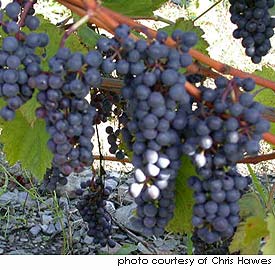 Baco Noir (aka. Baco No. 1)

Baco Noir is an important commercial variety in northern U.S states, as well as in much of Canada. A cross of Folle Blanche and Vitis riparia, Baco Noir remains a lasting legacy of the turn-of-the-century French hybridizer, Francois Baco.

The grape produces rich, highly pigmented red wines with pronounced acidity. Baco Noir based wines are capable of moderate to long term aging and, in many cases, require some time in the cellar, in order to soften the wine's aggressive acidity. Aromas of the wine are pleasantly rustic and smoky.

Ontario's Henry of Pelham has been particularly successful making and marketing wines with Baco Noir, despite the fact that under VQA law, the grape is relegated to Tier 2 status – meaning wines made from the grape may only list "product of Ontario" on the label rather than any specific appellation. Which begs the question; is terroir character limited to Vitis vinifera?

Prince Edward County
Prince Edward County Wineries Achieve Finesse and Flavor
with Low Alcohol Wines
By
Craig Pinhey