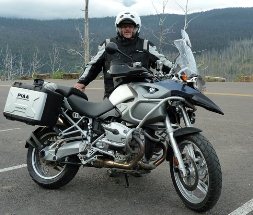 Carl is a thought leader and innovator in the tourism industry introducing such concepts as the use of business modeling to focus bureau based performance, the introduction of passion based marketing strategies and the concept of destination authenticity (how destinations can maintain their uniqueness in the face of standardization).

arl obtained a Bachelor of Science degree from California State University at Northridge. He received his Master's degree in Business Administration (MBA) from San Francisco State University Graduate School of Business. He enjoys golf, riding his BMW motorcycle on two lane roads, trap shooting and baseball, especially anything to do with his childhood team, the New York Yankees. He is a member of the American Motorcycle Association and the Capital City Gun Club of Carson City.
Carl Ribaudo can also be found on the web at smgonline.net.
Carl Ribaudo can be reached by email at carl@smgonline.net.