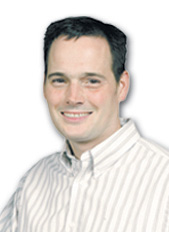 David Falchek writes a weekly wine column for several newspapers in Pennsylvania, including the Scranton Times-Tribune.

Like many wine drinkers who grew up in Northeastern Pennsylvania, David started out drinking Boone's Farms in abandoned coal breakers and sneaking sips of Riuniti at family picnics. He lived in the Finger Lakes wine region in the 1990s, discovered fine wine, and began regular coverage of the wine industry.

In addition to writing for Appellation America, David contributes regularly to trade publications such as Vineyard & Winery Management and Beverage Media and irregularly to several others.

David has judged regional, national, and international wine competitions where he likes to think he lauds outstanding Seyval or Foch just as readily as Cabernet or Riesling.

David is an active member of the American Wine Society.

Often asked his favorite wine, his reply is the same: "The one in my glass."
David Falchek can be reached by email at
dfalchek@gmail.com
.