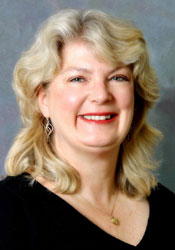 Casey (Young) Dawes is an eclectic writer whose work spans poetry, juvenile, fiction and non-fiction. Her work includes several pieces for Appleseeds, a children's magazine (articles and activities on listening, icebergs and citizenship), several articles for Vine Times, a wine tabloid (Fellom Ranch, Maple Creek, Navarro, Salamandre, and more), multiple technical articles for trade publications, and a technical book, "Exploring IBM e-business Software."

Casey has had multiple career lives, including theater, teaching, technical work for top Fortune 500 companies and coaching.

Since 2002, Casey and her photographer-husband, Ken Dawes, have been creating coffee table books on California wine regions, beginning with the Santa Cruz Mountains, an area close to home. The books focus on the history and diversity of the regions and people.

Casey's passion in writing about wine is to help others understand the craft and dedication that goes into producing one of her favorite beverages.
Casey Dawes can also be found on the web at www.MountainVinesPub.com.
Casey Dawes can be reached by email at casey@MountainVinesPub.com.
1.  Casey Dawes, MOUNTAIN VINES, MOUNTAIN WINES: EXPLORING THE WINERIES OF THE SANTA CRUZ MOUNTAINS ( Mountain Vines Publishing: July 2003 )

2.  Casey Dawes, "From the Highlands to the Sea: Exploring the wineries of Monterey County" ( Mountain Vines Publishing: April 2005 )

3.  Casey Dawes, "Ariel Wines" ( www.aperitif.no: April 2006 )