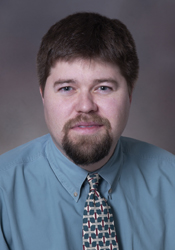 Donald Dibbern is a freelance wine writer and has been a columnist for the Wine & Food Society of Oregon. Living in the Pacific Northwest, Oregon Pinot Noir is one of his notable wine interests. Other favorite topics include Rhone varieties, German Riesling, and fortified and dessert wines. He particularly enjoys tasting and discussing wines made of unusual or obscure varieties, and those from esoteric regions of origin. Discovering and writing about creative wine and food matches is a challenge he finds especially rewarding.

Donald has served as a judge for competitive wine tasting events, and has also contributed to teaching materials for professional food and beverage hospitality training programs.

Some of Donald's work is presently being published online at Robin Garr's WineLoversPage.com. Please see the links listed below to read his current articles.
Donald Dibbern can also be found on the web at http://www.wineloverspage.com/dibbern/.
Donald Dibbern can be reached by email at re.wine@verizon.net.
1. New! Donald Dibbern, "Dibbern on Wine" ( WineLoversPage.com: 2007 )

2. New! Donald Dibbern, "Wine and grape allergies - a beginner's guide" ( Purple pages, JancisRobinson.com: September 21, 2007 )